Eurocapital Holding and its member companies Glen and others are involved in many sectors including agribusiness, real estate development, food processing, wholesale distribution, logistics and automobiles.
Eurocapital is keen to play its part in promoting Slovenian success stories at an international level. Since being founded in 1993, Eurocapital Holding has become a trailblazer and can serve as an example to other companies in the region.
The Head Office of Eurocapital Holding parent company is situated in Ljubljana (Slovenia) where it operates via a network of 8 business units. Next to the parent company, the Eurocapital Holding also consists of 12 subsidiaries in 9 countries where it has its own companies with the network of business units and logistics terminals. It provides the logistics solutions in other European countries and around the world through the network of reliable business partners.
Eurocapital Partners Ltd. Co.
Glen Ltd. Co.
Str.Trg Republike No.003
SI-1000 Ljubljana
Slovenia Europe
Central: +386 1 777 47 00
Telefax: +386 1 777 47 03
E-mail: info@eurocapital-glen.com
URL:http://eurocapital-glen.com
Listening to our customers and partners
Sustainable business is a major challenge for our activity. It requires the involvement of all players from the business sector; from partners to customers. Therefore, we take action on a daily basis to assist, lead and promote this strategic priority of the Holding.
Establishing a relationship of trust with our customers
As a strategic priority for the entire group, promoting sustainable business with our customers results in concrete actions. Throughout the year, we train their technical and sales teams on this theme and offer long-term assistance on these issues. Since 2010, we have also set up forums for discussion and reflection with our customers and partners. Dialogue established within enables us to anticipate market changes and find, together, new sustainable construction solutions that meet user requirements. By multiplying opportunities for sharing views and know-how, we thereby create relationships of trust based on transparency with our customers and partners. Continuously striving to improve the quality of this dialogue, we have chosen to generalise the customer satisfaction surveys.
Eurocapital Holding is a diversified industrial group whose activities aim to bring innovative solutions to improve the daily lives of as many people as possible, through infrastructure in its businesses.
Eurocapital draws on the skills and expertise of its people to add value to the products and services it offers in each of its activities
The activity of the Eurocapital Holding and its member companies Glen comprises the provision all types of trade and logistics services in the areas of land, maritime and air transport, trade,warehousing and distribution, as well as customs and other logistics services, which are necessary for the smooth flow of goods from manufacturer to customer.
All logistics projects are managed with a high level of professionalism and logistics expertise, as proven by our extensive experience and provision of the most optimal solutions. The ability to fully adapt a comprehensive range of logistics services to the needs and desires of our customers guarantees optimal solutions for them, and is, at the same time, one of the key strengths of the company. Own capabilities enable the provision of logistic solutions for the most varied types of goods which the company manages and transports in all directions by land, sea or air.
We offer a comprehensive range of logistics services covering three key areas:
Land transport: groupage transport, express transport, road transport, rail transport, customs services and distribution of spare parts
Intercontinental transport: air transport, maritime transport, shipping agency, automotive logistics
Logistics solutions: warehousing and distribution, logistics projects
Services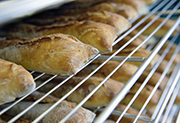 Intellectual services
Maintenance
Catering
Removals
Site security
Training
Cleaning and hygiene
Transport and logistics
Non-production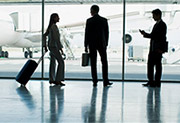 Communications
Publicity
Travel and mobility
IT / software
Telephony
Printing and copying
Mail
Subscriptions
Consumables
Vehicles
Temporary work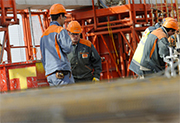 PURCHASING CATEGORIES
Structural works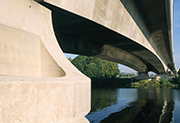 Concrete and materials
Steel products
Roads and utilities
Prefabrication
Earthwork
Foundations
Building exterior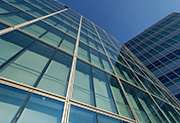 Exterior carpentry
Waterproofing
Roofing
Facade
Framework
Internal technical works and industrial products
Heating
Air conditioning
Plumbing
Elevators
Cabling
Lighting
Low-voltage supply
Internal architectural works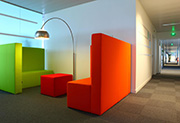 Interior carpentry
Furniture
Floor and wall covering
Plastering and insulation
Partition walls
Suspended ceilings and raised floors
Equipment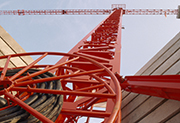 Hire equipment
Spare parts
Pneumatic equipment
Lifting and handling
Maintenance
Tools
Formwork
Personal protective equipment (PPE)
CAPACITIES PER 31.12. 2016:
417 employees,
1.232.864€, Net profit in 2016
32,400qm, Own warehouse facilities
112 company-owned trucks and other delivery vehicles,
232.400 qm of warehousing property,
1.670.000 qm of landed property.
Membership in the international organisations FIATA, IATA, FETA, FONASBA, BIMCO, IRU,
Membership in the international logistic network: WCA, FETA, HCL.
ISO 9001:2008 QUALITY SYSTEM CERTIFICATE IN COMPANIES:
Eurocapital Partners d.o.o.,Slovenia
Eurocapital Partners d.o.o., Croatia
Eurocapital has the status of an Authorised Economic Operator (AEO)
Glen trgovsko podjetje d.o.o.
Company shares (IEKG) are quoted on the Ljubljana Stock Exchange.
Copyright© Eurocapital Partners 1993-2018 . All rights reserved.